Microblading is a cutting edge method of permanent makeup designed to enhance the eyebrows. It involves a certified and licensed microblading artist using a hand held tool with a very fine needle grouping to draw individual hairs, creating the illusion of full and perfectly shaped beautiful eyebrows.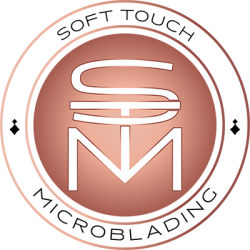 We created a world renowned method of performing Microblading that consistently produces high-quality results.
We only use the best techniques and instruments, as well as top quality products that enhance the results of our work.
I have been working as a professional makeup artist for over 20 years. I have worked with Laura Mercier for 15 years as a national makeup artist, and I also worked on the Oprah show for 5 years as a free lancer makeup artist. I have trained with the top microblading academies and have been a permanent makeup artist for 10+ years. With a career in the beauty industry for 20 years, I am knowledgeable about skin disorders which helps me deliver amazing results to my clients! I am overseen by OSHA for my practice and I am educated on workplace safety, universal precautions, cross contamination and keeping a sterile environment.
Swipe left or right for more
Clinical studies show that Laser Lipo has results comparable to those achieved through liposuction surgery. There is a 30% reduction in the fat layer depth after just 6 treatments, and more can be achieved through more sessions. As the fat cell contents are released and excreted through the lymphatic system, immediate results can be seen after the treatment.
Cryoskin is a trio of noninvasive treatments for slimming, toning, and cellulite reduction. The treatments all harness a type of cold therapy (cryotherapy), using sub-zero cold temperatures to stimulate new collagen production and fat loss.
This technique is achieved with a manual blade to create hair-like strokes. It blends with your existing brow hair and is most compatible with normal to dry skin. Can be applied on oily skin, but may have a shorter pigment retention rate and strokes may not heal as crisps. Last up to 18 months depending on the skin type and lifestyle.
Manual brow shading technique is performed manually with a microblading pen. It is a perfect way to give your microbladed eyebrows a thicker, bolder makeup look. It is normally done on top of your microbladed eyebrows. When done in combination with microblading, the treatment is often referred to as combo-brows. Manual shading is a semi-permanent technique like microblading.
Lip blushing is a form of semi-permanent makeup. Essentially, it is a cosmetic tattoo of the lips that enhances the beauty of the natural lip color, improving the shape of the lips, giving definition and the illusion of fullness," said Tracy Ann with softtouchmicroblading
This treatment delivers very natural results, once healed. Filler is great for creating volume in your lips, but lip blush delivers a more natural look and give the illusion of fuller lips.
Eyeliner is a Permanent Cosmetic makeup also called Tattooed Eyeliner. Micro-droplets of colored pigments are inserted between your lashes and under the skin with a manual tool. This process may be done over several passes, or it may even be done over several appointments to monitor the color absorption. A numbing cream will be applied to reduce discomfort. The tattoo eyeliner color and shape is customized to your preference. The suggestion is to keep permanent eyeliner as simple and natural as possible.
Scalp micropigmentation is the art of using pointillism to deposit micro-size pigment in to the scalp in order to replicate the illusion of a hair follicle. This can help individuals who are thinning by providing them with the appearance of a fuller and thicker scalp or, the "buzzed" appearance for those who are suffering from baldness and or receding hair.
A lash lift-and-tint treatment involves two separate processes, both designed to give you beautiful, fluttery eyelashes for weeks. The lash lift mimics the effect of an eyelash curler. It makes your lashes bend upwards, leaving them looking longer, and your eyes more open and bright. Meanwhile, a lash tint is similar to a brow tint – or applying several coats of mascara. It makes your eyelashes look darker, thicker, and fuller. It's particularly striking on those with naturally blonde or red lashes.
Last up to 6 weeks.
Brow lamination is a keratin based treatment that tames unruly hairs and sets them in place for a fluffy just-combed look for up to 6 weeks. This keratin treatment not only stimulates growth while strengthening the brow hairs, but creates thick, fluffy, and full brows. The service includes brow waxing and tinting to define and shape the brows.
See more of our work and get a feel for who we are by following us on Instagram…
Frequently Asked Questions
Usually Microblading is done in two sessions. The first takes two to three hours. In the first session, the brow is shaped and styled to the client's preference, and pigment is applied. Four to eight weeks later, the client returns for the second session for touch up. A touch up can take anywhere from one to two hours.
A touch-up is necessary because everyone heals differently and therefore results vary. Sometimes it is necessary to adjust the color and brow thickness by adding more strokes. In the touch up session, the final adjustments are made to assure the client's satisfaction.
Touch-up appointment come in a separate fee and booking appointment.
The level of discomfort is relatively minor. Some people have reported the experience to be similar in pain to tweezing two to three hairs at the same time. Usually, a topical anesthetic is used to numb the area. Topical anesthetics are safe and may contain lidocaine, tetracaine, and epinephrine.
Redness and slight swelling in the area are common after the procedure. The feeling can be compared to the experience of a slight sunburn.
Generally, Microblading lasts six to eighteen months, depending on skin type… normal, oily, or dry, as well as the age of the client… young or mature.
Microblading is not permanent like a tattoo, because the pigments are not implanted so deeply into the skin. Skincare is also a big factor in the duration of the results. It is very important to follow aftercare instructions. To maintain the brows, touch up appointments may be done every six to eighteen months.
People that are pregnant, nursing, prone to keloids, or have health conditions such as epilepsy, diabetes, allergic reaction to latex or antibiotics, hemophilia or other bleeding disorder, cardiac valve disease, or heart problems are not allowed and restricted for the treatment.
People with an organ transplant should avoid microblading altogether. The client should also be cautious if they have a compromised liver or a viral condition such as hepatitis.
Selecting your microblading artist is an important decision. Choose wisely. Compare the work of various artists before choosing. Consider training and reviews. Once you have selected an artist, discuss your expectations and desired outcome, including the shape, style, and color you wish.
Also, remember that faces are never perfectly symmetrical. Adjustments may be made during touch up, such as pigment discoloration and color correction. And finally, remember that Microbladed brows will eventually fade away if touch-ups are not done.