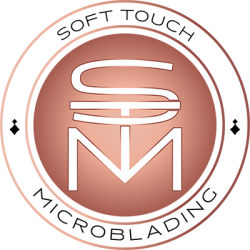 I have been working as a professional make up artist over 20 years, I have work Laura Mercier for 15 years as a national make up artist, also worked on the Oprah show for 5 years as a free lancer make-up artist. In the meantime I have went to school to get trained to become a Microblading Artist /Permanent make up artist For the past 10 years, With a career in the beauty industry for 20 years, I am knowledgeable about skin this orders which assist me in my Microblading and additional beauty services. I have overseen OSHA for my practice and I am educated on workplace safety, universal precautions, cross contamination and keeping a sterile environment.
I enjoy interacting with my patience and helping them feel good. Microblading/permanent make up is rewarding to me because it allows me to contribute to my clients life and I take pride in my work.
I have always had a passion for make up I grew up with four older sisters and was applying make up on them from the aged five years old. And in the ability and knowledge that I have in the beauty industry gives me the opportunity to empower women why allowing any flexibility in my personal life.
Our Goal with #Microblading is to make them as natural looking as possible! We can do any shape, size & color that you want! We will completely customize it to your face & what will look BEST on you!🔥
Most Microblading artists aren't ACTUAL artists. They are esthetician's, nail techs & lash artists!
Before I started Microblading for the past ten years, I was a professional make up artist! For 15 years worked on the Oprah show. Do your research and make sure you aren't seeing the same "style" of brow on everyone!!