Soft Touch Microblading Academy
Microblading And PMU Course
Soft Touch Microblading Academy
Microblading And PMU Course
All our courses include a machine and a kit, plus 7 additional days of apprenticeship trainging we also offer 30 day apprenticeship program ongoing support directly from Master Artist / Owner Tracy to ensure you not only learn the skills but how to market and run a successful PMU business!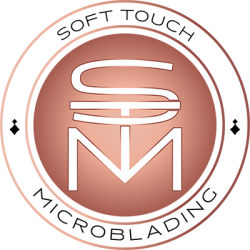 Soft touch microblading academy founder Tracy Ann, is a top pmu/ microblading artist,
having done over 2.000 treatments completed. she owns a studio in chicago and morton
grove ill, and clients travel from out of state to recive pmu services from her.
Tracy offers training coures in microblading, ombre powder, pixel blading, pixel shading,lip
blushing , eyeliner and more… if you desire to learn from a world class artist, whos made
it to the top and decdicated to help others artist achieve what she has Tracy Ann is the
trainer for you!!!!
Soft Touch Microblading Academy
You learn from a experienced and successful artistwho has done it!

You want mentorship, not a course!

More than just the art, you want successful business!

You want a proven program, that's produced successful artists! in my coures !
Microblading And Shading Course!!
Microblading

Shading

Pixel Blading

Pixel Shading

Kit Included
Microblading

Pixelblading

Pixelshading

Ombre Shading

Lipblushing

Eyelier

Michane And Kit Included
with Questions or to Register